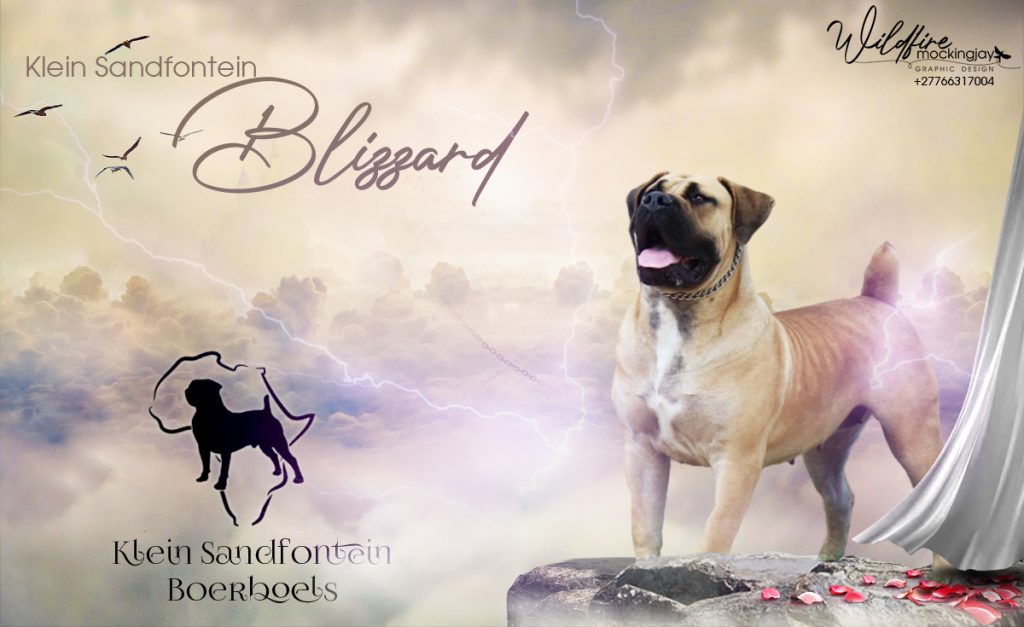 Zukandi Bliss x Klein Sandfontein Huey.
Klein Sandfontein Blizzard has the most impressive pedigree being the daughter of
the Legendary Klein Sandfontein Huey (my white gold) and Zukandi Bliss who is the direct and actual daughter of my beloved Klein Sandfontein Benji.
Bliss is still living the life of the leisurely here on Klein Sandfontein.
Blizzard was destined for greatness from the moment she was born and did not disappoint me.
She delivered 17 puppies in her first litter and 14 puppies in her second litter.
She is made from pure gold and her sons and daughters are all, without exception, quite magnificent.