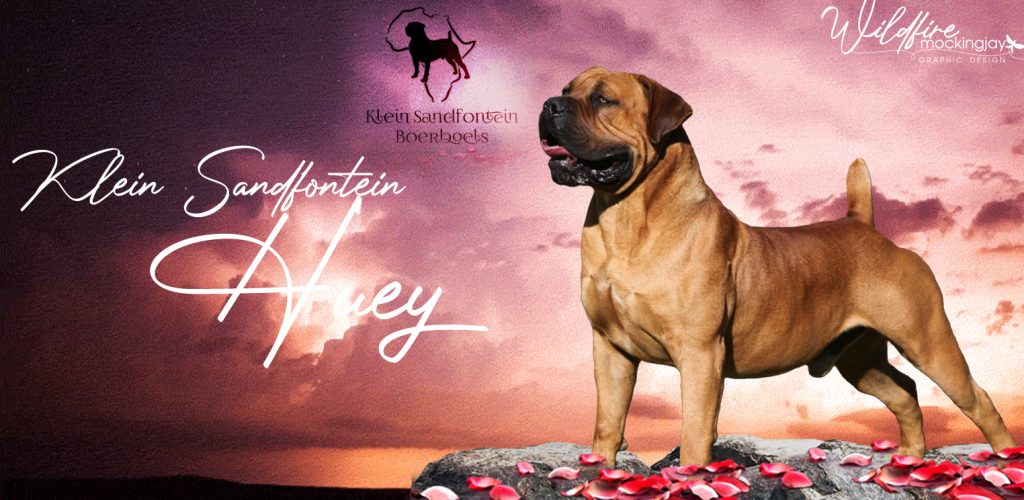 Klein Sandfontein Huey – sire of champions. That is honesly the truest words to use when it came to Huey. He was a multi champion not only regionally, but also nationally. He's son Klein Sandfontein Judge the best appraised male to date on the Linear system.
There is a lot to say about his line and pedigree. His mom, Kisska was a daughter of Klein Sandfontein Annie and Middelpos Khan. Khan also a great sire was also the sire of Jeep. Annie daughter of Matanata Golda and Mouzer Oliver Twist made her almost the full sister of Klein Sandfontein Benji.
Even with all of this- all the ingredients to be great there is always risk- however Huey was above everything we could ever have imagined. He was a captain of his own ship. He lived for us at Klein Sandfontein and he loved being in the show ring.
RIP Huey, your legacy will live on- of that we are sure.
27 October 2020….On this tragic day, I lost my Captain Huey. He was my anchor and pride and ultimately helped me achieve the "Breeder of the Year" award.
I loved him, respected him and was always in awe of his self pride and sweet self.
I waited this long to announce this because I was so devastated and also I needed to know what happened to him?
The autopsy report took this long to tell us that an artery of his kidney ruptured, bled into his abdomen and ultimately lead to his death. Klein Sandfontein mourns him and will for a very long time. My Huey has his wings! Please watch and enjoy this video made by Monica Sciocatti.