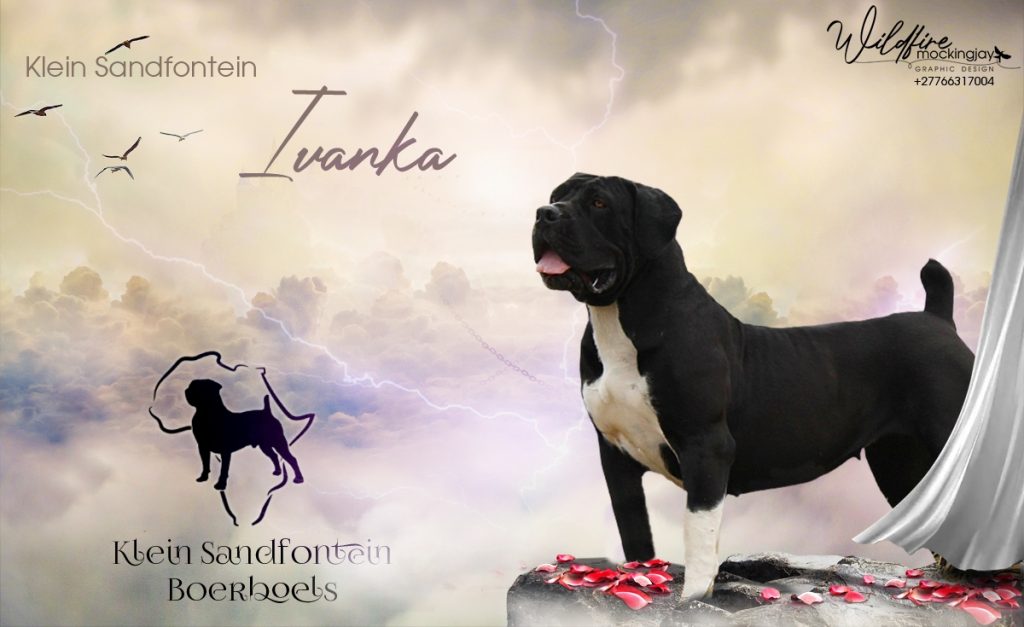 Klein Sandfontein Ivanka
Klein Sandfontein Luna x Klein Sandfontein Coty
Klein Sandfontein Ivanka has the spectacular looks we rarely see and she was a once-off breeding from the Klein Sandfontein Coty x Klein Sandfontein Luna litter. 
KS Coty was an Irish marked brown son of Glanwyn Mandla and he turned heads wherever he goes. 
His show career was short as his primary goal was as a family member to the Picoto family. 
Ivanka has also proven to be an excellent mother and we are very excited to meet her new progeny, coming soon.