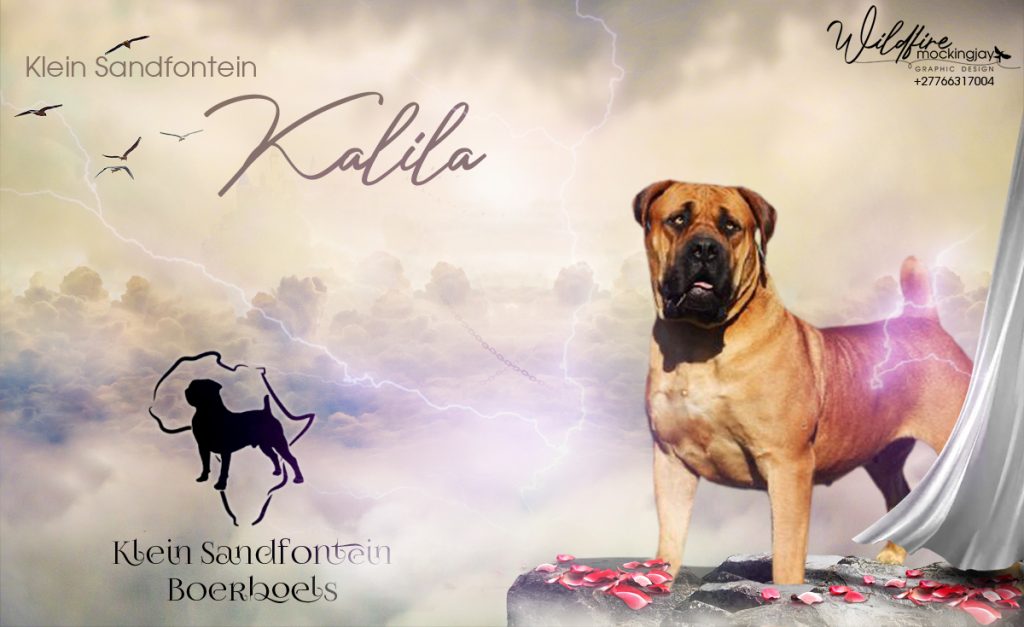 Klein Sandfontein Kalila
Klein Sandfontein Eden x Zukandi Bea
Klein Sandfontein Kalila has the exciting genetic combination of the classic old Ysterberg lines that I used to create my Klein Sandfontein dogs many, many years ago. 
She has Benji as well as Groenberg Rambo in her pedigree which also includes Glanwyn Mandla. Benji and Mandla together were an all star winner for me and Kalila just has it all.  She is the perfect breeding bitch who also happens to have a spectacular personality as well. 
You could never just walk past her. She is that beautiful!