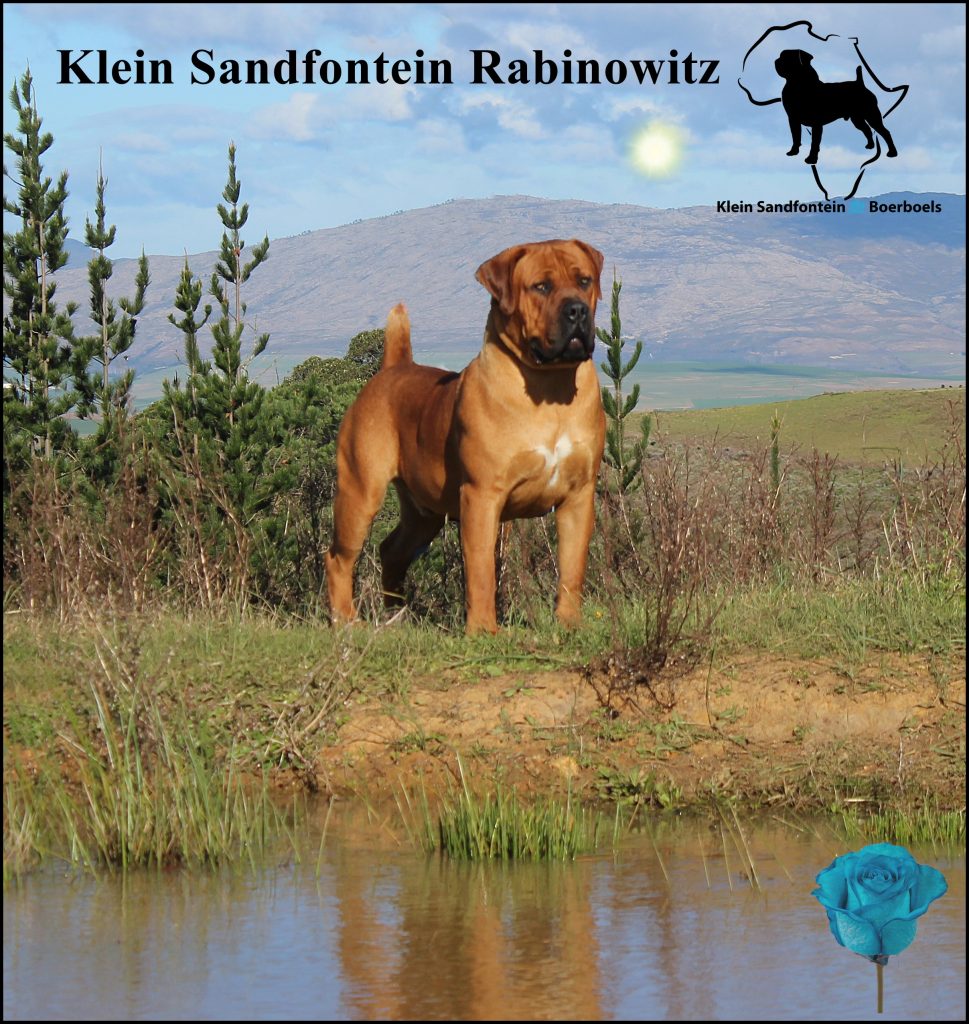 Klein Sandfontein Rabinowitz
MES Perfect x Klein Sandfontein Huey
Klein Sandfontein Rabinowitz was bred from the dream mating of MES Arnold's daughter, MES Perfect whom I chose personally at one week of age.  Watching Arnold and Huey compete against each other at the International show in 2018, gave me goosebumps to see these two phenomenal males stacked up side by side.  If you did not know them well, you would struggle to know who was who?  Huey was runner-up to Arnold. Arnold walked away with the Grand Champion male and dog of the year title. Huey walked away as runner-up – reserve grand champion male.
MES Perfect was bred to Huey and I knew that this was going to be a very, very special litter and both Rabinowitz (named after a Jewish family) and his sister, Picture Perfect have proved to be just that.
I have very high expectations for this son following in his famous Sire's paw-prints.