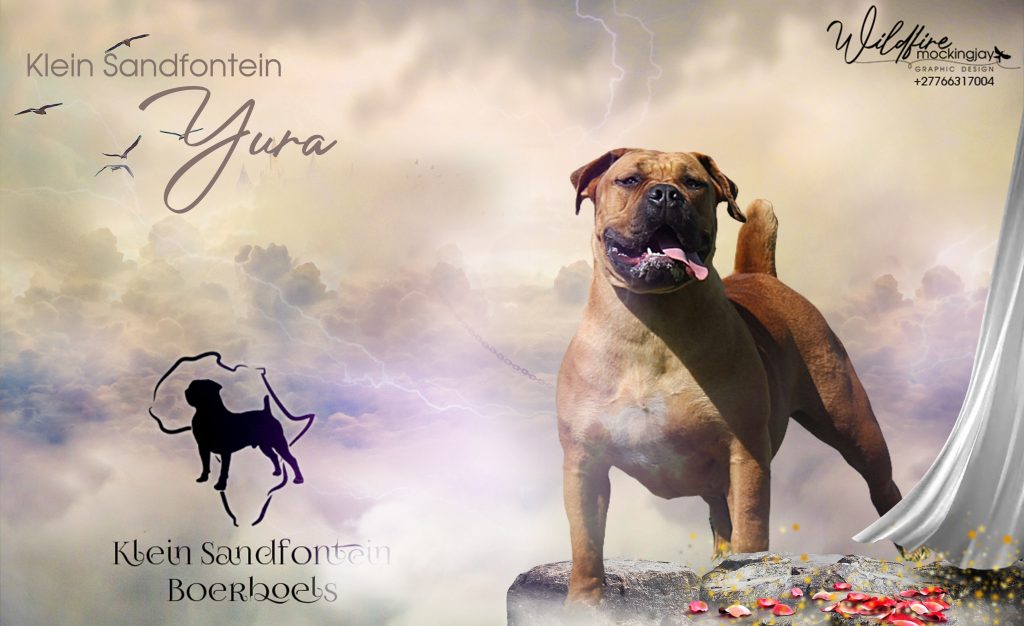 Klein Sandfontein Yura
MES O'Hara x Klein Sandfontein Huey
Klein Sandfontein Yura is the daughter of the mighty Klein Sandfontein Huey combined with the MES O'Hara (double Alpha granddaughter on the dam side) and she is a favorite of the staff because of her happy disposition and sweet personality. 
The whole litter was fabulous and her litter sister, KS Lisa Mari was crowned Dog Of The Day at the last show before Lockdown. 
We chose Yura because of her beautiful rich red coat. They were all wonderful.