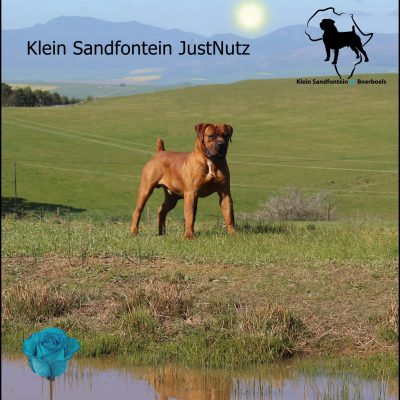 Klein Sandfontein JustNutz
This sensational young male was bred from the super combination of MES Perfect (Mes Arnold's beautiful daughter) and Klein Sandfontein Nutcracker who now resides in Spain.
JustNutz was the highest appraised male of the day at just 12 months old and I am very excited to have this sensational dog in my breeding program.  He has all my favorite "greats" in his pedigree like Benji, Rambo, Alpha, Arnold, and many more.  One shouldn't forget the female line-up which is just as impressive with the beauty queens, Lotto Sanna, MES Maxi, MES Milan, and my very favorite Maranta Kia.