Creating the best nutrition for your dog
We guarantee full traceability of our products due to our short local supply chain, ensuring a safe and transparent journey all the way from our kitchen to your dog's bowl.
Quality proteins only
Amigo products include a healthy balance of high quality protein to help develop and maintain muscles and activity level. They contain high levels of vitamins,  organic and crystalline trace minerals to stimulate immune and vital functions.
No wheat gluten
All Amigo products are free of wheat gluten to improve your dog's well-being. They contain high levels of healthy Omega 3 & 6 essential fatty acids for shiny coats and healthy skins.
IMMUNE SUPPORT
HEALTHY TISSUE
ENERGY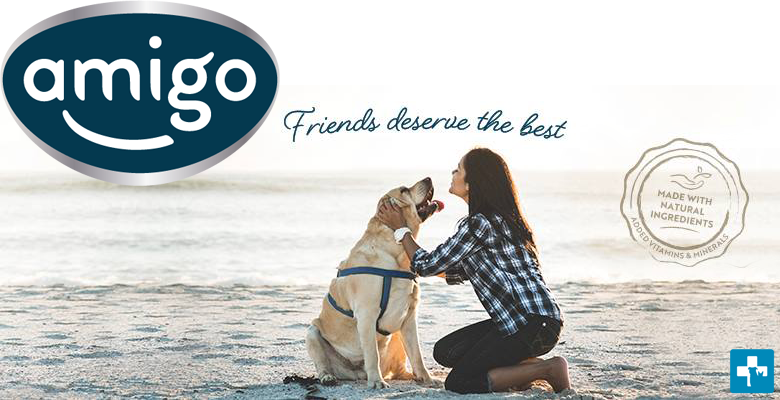 Get in touch
If you have any questions or comments please do not hesitate to contact us
Afripet (Pty) Ltd
7 Border Street, Mossdustria
Mossel Bay 6500, South Africa
If you would like to join us as a trade partner or reseller please enquire here