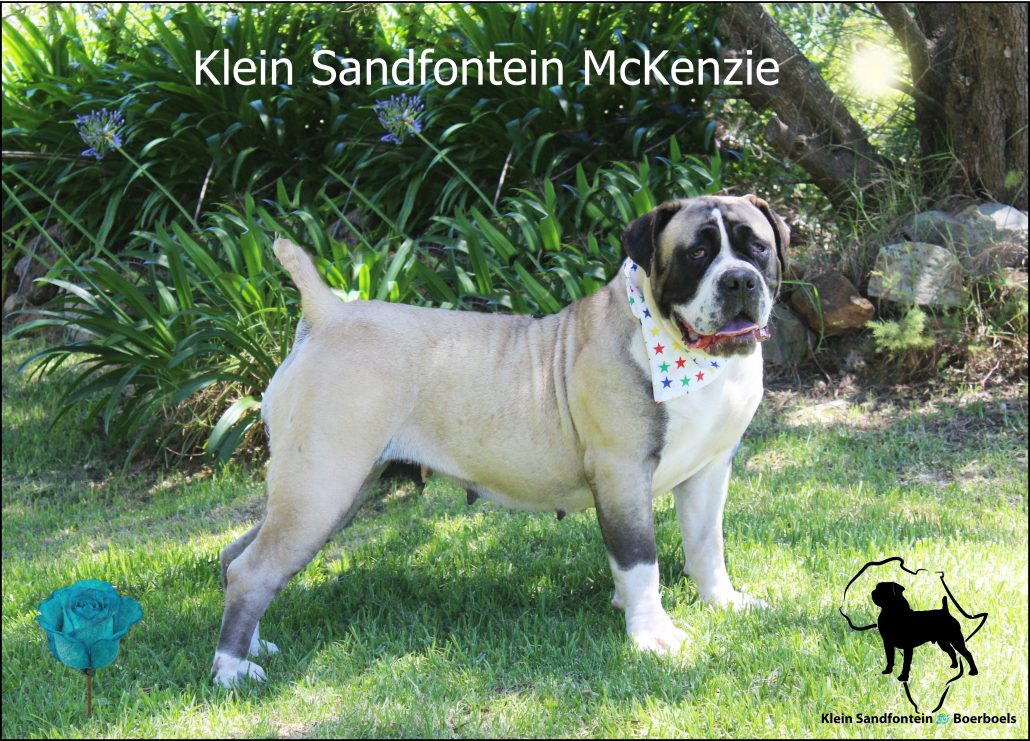 Klein Sandfontein McKenzie is the puppy from the exciting combination of Klein Sandfontein Major Tom and Klein Sandfontein Sadie.
These dogs bring their genetic contribution from all the GREATS which has manifested in this beautiful dog.
McKenzie has the striking Irish mark and an incredible bone structure.
She is made from pure gold.