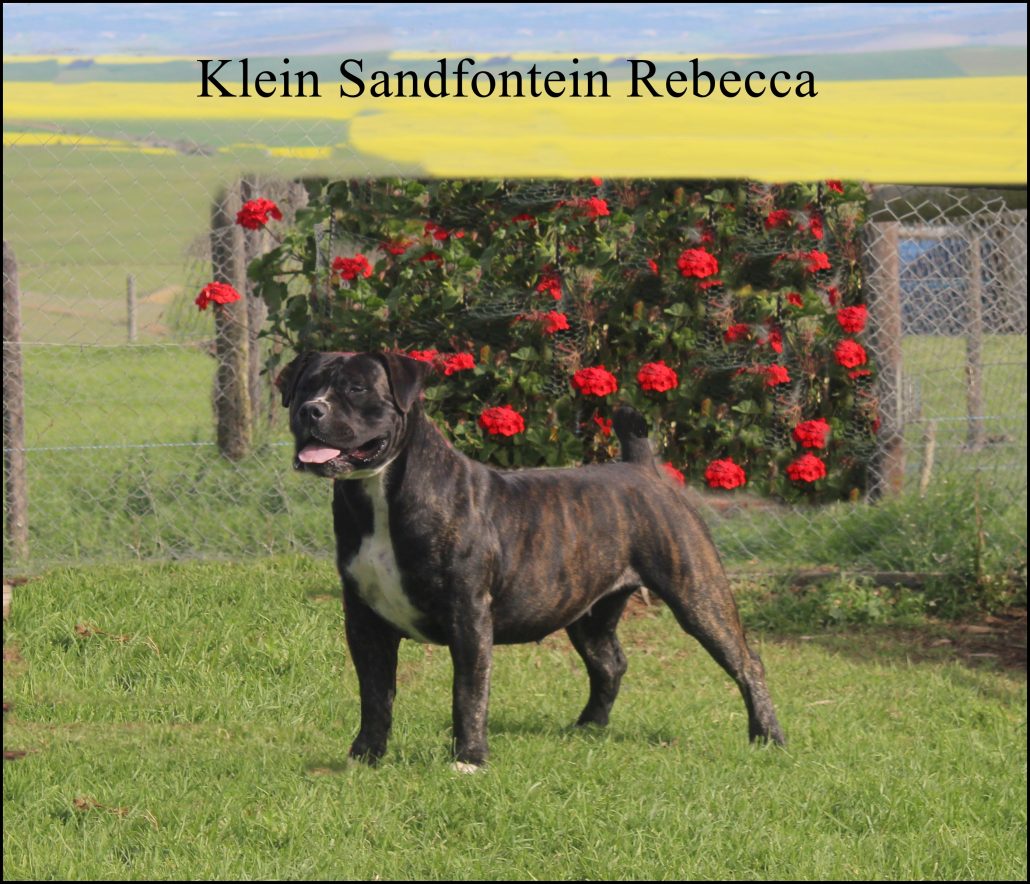 Klein Sandfontein Isla and Rebecca were born in our first ever split litter with their dam,
Klein Sandfontein Mara who produced 4 puppies from Klein Sandfontein The Mack Attack and 4 puppies from Klein Sandfontein Rasputin.
I decided to use this beautiful young male just twice to try and replicate the legends,
Bellbusk Jeep and Middepos Khan and bring them back into my stud.
These two sisters were very recently appraised and I am very excited to plan their breeding career in the coming months.
They are inseparable and display the very traits I strive so hard to breed – beauty, healthy and easy going, loving temperaments.