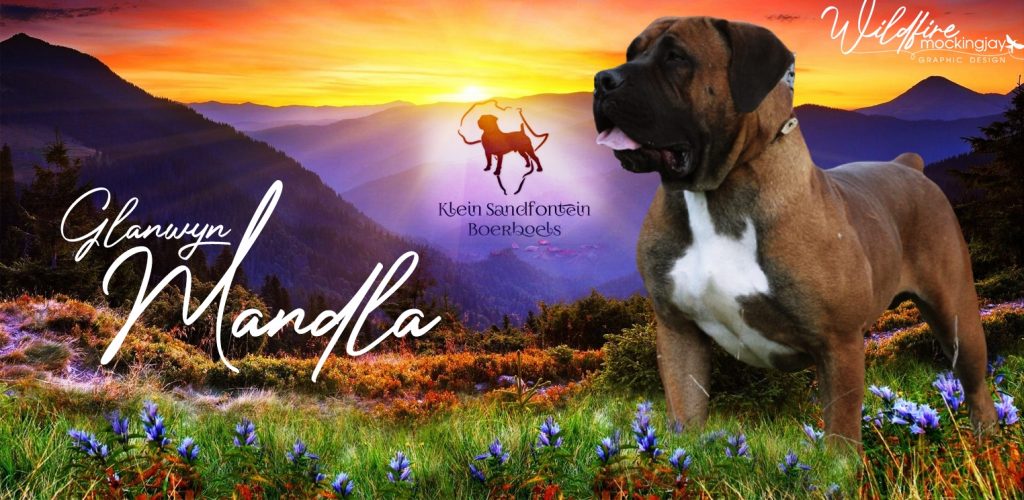 Glanwyn Mandla has proved to be one of the greatest additions to the Klein Sandfontein Breeding Program. Mandla was the sire of Klein Sandfontein Yonatan- A National Champion in his time. Mandla, the sire of Klein Sandfontein Callie making him the great grandsire of our Klein Sandfontein The Mack Attack.
Mandla is also the sire of Matana- his last gift to us before he passed away- making him the grand-sire of KS Journey, one of the world's best appraised males on the NLS.
RIP Mandla, you left a legacy that made a HUGE difference in the boerboel world.