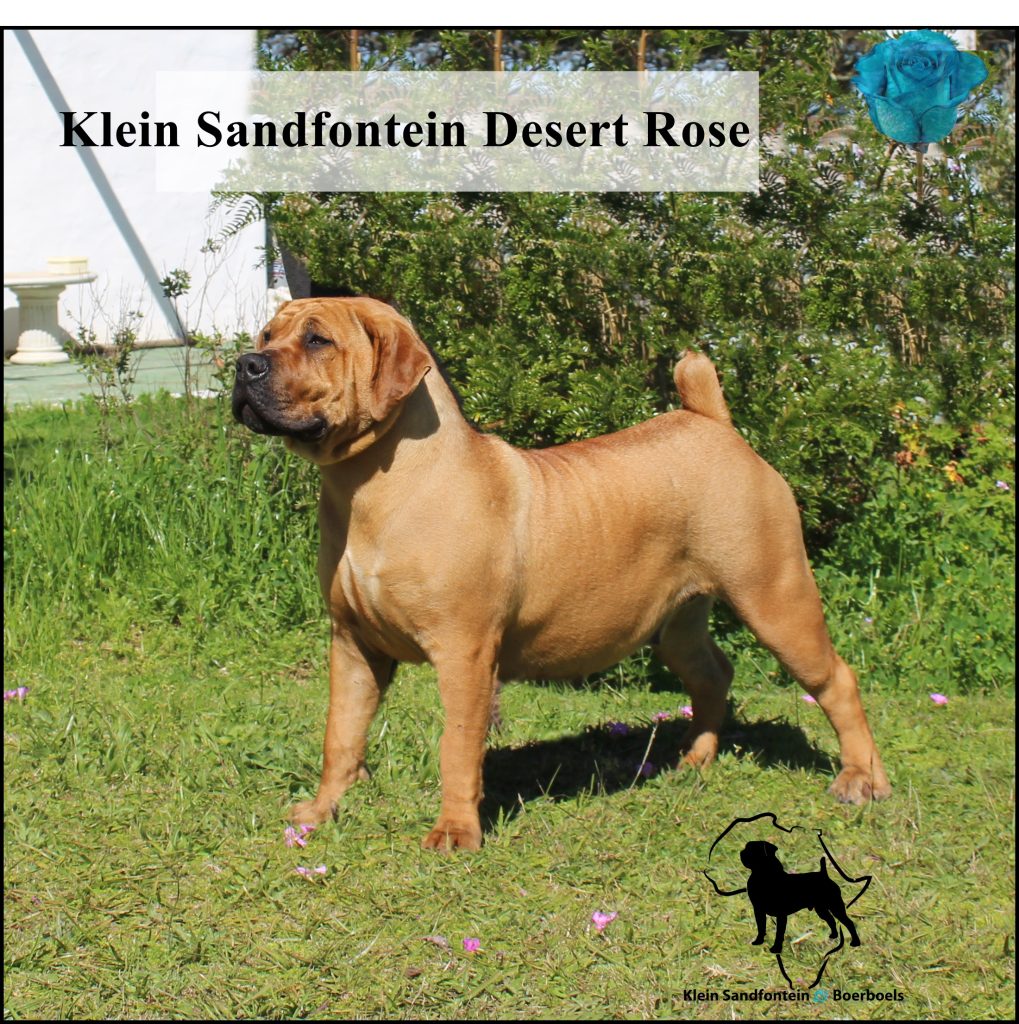 This super bitch is a rare find being a Klein Sandfontein Huey daughter and the legends like Middelpos Alpha and Klein Sandfontein Benji are all in her pedigree. She has produced 25 puppies in two litters and is the most wonderful nuturing mother.
She gets along with all other dogs and is well and happy. I have enough of her off-spring to be able to offer her to a worthy home.
She has just had a rest heat and is ready to go.
For more details, please contact me on Whatsapp: +27 82 8611 618