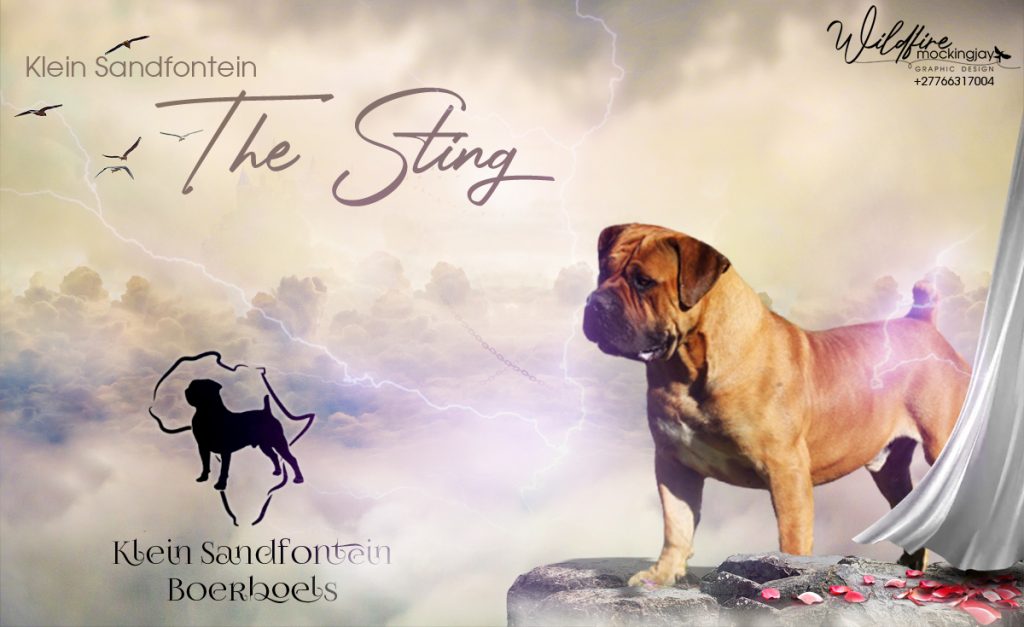 Klein Sandfontein The Sting
Klein Sandfontein Suzy Q x MES Markus 1
Klein Sandfontein The Sting was bred out of the outstanding combination of Klein Sandfontein Suzy Q x MES Markus litter.  The whole litter is outstanding and it was so difficult to choose.
Fortunately, I chose him and his sister, Klein Sandfontein Suddenly Summer.  Sting has to have the largest head circumference in this stud and he is such a wonderful dog to work with.
He is my kind of dog; big, bold and beautiful and his progeny are extremely promising.