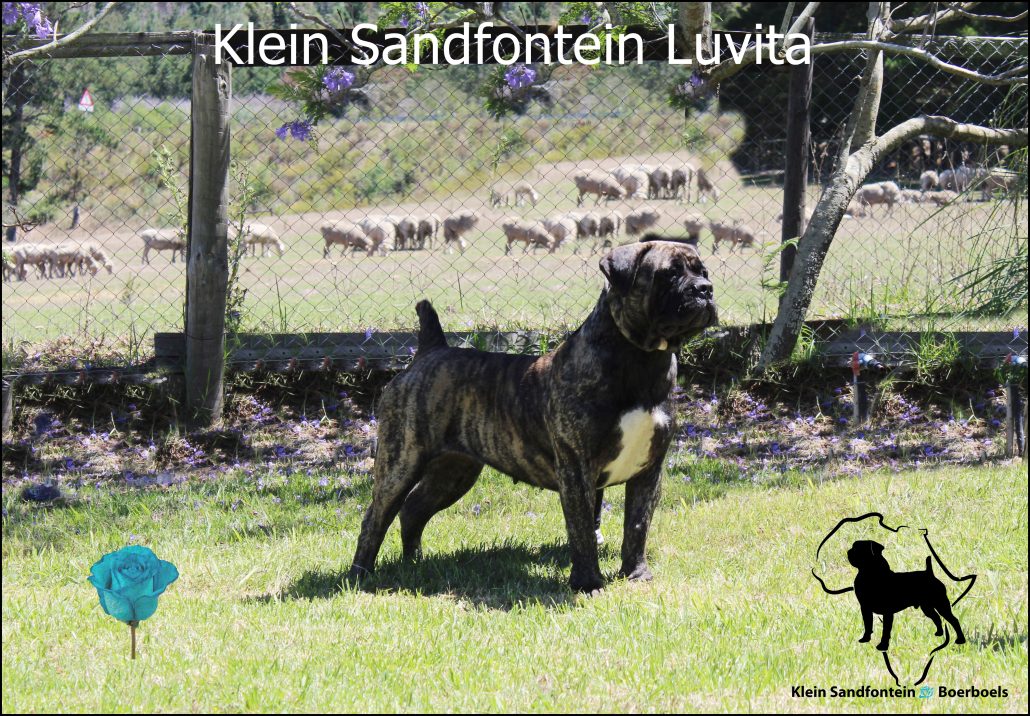 Klein Sandfontein Luvita is the litter sister to KS McKenzie and shares the same genetic makeup.
Both these sisters have the most loving temperament and have truly inherited the best from their GREAT ancestors.
They share all the most wonderful dogs from back then…. Middelpos Alpha, Klein Sandfontein Benji, Groenberg Rambo, Klein Sandfontein Bengal, Klein Sandfontein Huey and many, many more.
We are so blessed and excited to own these two and they will soon be part of the KS breeding program.